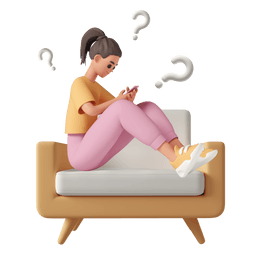 You got questions? We got answers!
And if you still can't find an answer, just get in touch!
I would like to get in touch with a person who has used your services to learn about their experience. How can I do this?
We created a space for remote workers to share their experiences and learn from each other. A place where they can share tips, tricks, and experiences with other people in the same boat. We are here to make sure your remote work is seamless. We want to help people like yourself to achieve their goals and dreams. We care about talent and we want to ensure that they reach their full potential!
What fees apply?
We do not charge any monthly fees or subscriptions. We want to make sure that our users have the best experience possible, without any hidden costs.
What resources are available for students?
We are committed to helping students achieve their professional goals. We offer different tools and career advice to help them get a head start.
We also have partnerships put in place with different educational institutions to reach students where they are and support them.
Do I absolutely have to use all the services?
All services are available and free to use separately or jointly when you need them. It's up to you to decide what services are better suited for your career aspirations.
Can I use your services to apply for a job outside your platform?
The main goal of our website is to help you find jobs that match your skills and qualifications and make your job search easier and more effective. We offer services to help you with your career, such as resume writing, interview preparation, and personalized recommendations to enhance your job application. You can also use these services when applying for jobs at other companies.
As an educational institution partner, how is the program beneficial for our students?
We are committed to creating an environment where students can learn, grow, and thrive. The partnership with the universities allows students for more access to resources and direct access to professionals to help support them in their careers. We can reach out to these students and help them find the right career path, while also offering them the support they need.
How does the job matching rate work?
The job matching rate is based on the probability of being matched to a job that is the best fit for you. Our algorithm tries to find jobs that match your skills and experience, as well as your preferences.
What kind of information can I access in Career Explorer?
For each job, you will have access to the following 4 elements:
(1) Job description,
(2) Tasks and responsibilities,
(3) Requirements and skills needed,
(4) Type of training,
(5) The associated career plan. You will also have access to some resources regarding the job.
Is there a way to improve my profile to be able to apply for jobs in my preferred profession?
Of course! YES. Career Explorer directs you to some resources. You can take free online courses and obtain certificates that can drastically improve your application for a job offer. Employers are looking for people who are curious and quick learners and you can demonstrate this through your personal initiatives.
I am not sure if I will be able to get a job. How do I go about it?
First of all, you need to find out more about the job and Career Explorer is a tool that will give you some useful information. You will also get an idea of the matching rate of your profile to the job. Don't forget that you can improve your profile for the chosen job by taking free online courses, doing mini-projects, etc.
What opportunities are available?
We currently have offers for various departments, including Marketing, Customer Service, Design, and Web Development.
The job offers are worldwide. Do I have a chance to be recruited in these countries?
Due to the high demand in the international market and the shortage in some countries, employers are increasingly looking for talent anywhere in the world.
Via WeRebase, you can suggest to the employer to recruit you in remote mode on a long-term basis or only during the period of administrative procedures to obtain a visa or residence permit.The remote recruitment is done without any action on the part of the employer because everything is managed by WeRebase.
This will increase your chances of being recruited as employers generally want to recruit successful candidates as soon as possible.
How can I identify the offers that best match my profile and skills?
Simply by consulting the matching rate displayed next to each offer. You can also use the "filter and sort" feature to access the most relevant offers more easily. Don't forget to use the CV Optimizer service to improve your matching rates.
How is this different from other job posting sites?
WeRebase is not just another job posting site, but a platform aimed at supporting people in getting the careers they want. We focus on matching the right candidates with the right careers and help with the whole process going from CV optimization, to interview practices.
Will I also be able to access internship opportunities?
Yes, the type of offer (internship or job) is displayed. You can also use the "Filter" feature to display only internship offers.
Are there any part-time or freelance opportunities for students on your platform?
Our goal is to provide sustainable and long-term employment opportunities that will allow you to grow. That is why most of our offers will be full-time.
We also offer part-time opportunities as we think they play a big role in enriching students and young grads' professional experience.
Currently we don't have any freelance offers on our platform. But we recommend you put what you've done as a freelancer on your resume to increase your chances of landing interesting job offers.
Can I share my optimized CV elsewhere?
Yes! Your completed and optimized CV can be shared through your profile, QR code or it can be emailed. You can also post it on your website or social media accounts.
Is it possible to manage multiple versions of a resume?
Yes, CV Optimizer allows you to store multiple versions without any limit. You can thus have a variant of CV for each job offer to which you have applied. You will have for each version the visibility on the date of creation, the language used, for which offer was made, etc.
Why customize a CV for each job offer?
To highlight the key elements required and to use the same terminology as on the job. Note that the employer spends an average of 6 seconds looking at a CV during the first screening. The objective is to allow the employer to see more clearly and thereby pass your application during this first filtering. CV Optimizer guides you to achieve this goal by offering recommendations to increase the matching rate.
How to optimize a CV?
Simply specify the job offer you wish to apply for and CV Optimizer will indicate the matching rate and suggest adjustments and recommendations to improve this rate. Once you have made these adjustments, the system calculates the matching rate again. The higher this rate is, the greater your chances are that your application will be selected.
Can I do the interview practice in other languages?
Yes, you can. You have another language option other than English: French
How many interview practices can I do?
You can only try three interview practices at a time. However, if you have reached your limit and then want to try a new practice, you can do so in the dashboard area by deleting a previous version.
Why is it so important to do mock interviews?
Simply to have an idea of the types of questions that can be asked during a job interview and to be well prepared. As a reminder, the job interview is a key step in the recruitment process because the employer will make his decision based on the feeling he had during the interview. Interview Simulator allows you to be confronted with real questions asked in job interviews.
Who will be giving feedback on my interview practice?
The practice is meant for you mainly to assess your performance. You can also get feedback from people you want to share your interview practice with, or request professional feedback from our coaches who will give you detailed feedback on your interview practice.
How can I improve and be better prepared for a job interview?
It's with practice. You can do several simulations. You can ask for feedback from your family/friends/experts on your simulation by sharing the saved interview with them.
How are the questions asked in the interview generated?
Interview Simulator has more than 3000 questions. The questions are selected by an intelligent algorithm based on your profile and the position to be filled. The questions are therefore personalized in order to put you in conditions close to the real situation. You can setup the interview as you wish: duration, language (FR/EN), type (HR or Technical), mode (practice or real conditions), etc.
How does this service work exactly?
We care about you and want you to be happy working remotely. We want you to grow and develop as professionals, so we offer a wide range of benefits in addition to your salary. This includes webinars, career resources, and training sessions that help you thrive at your new job. We are here to make your experience as easy as possible, starting from generating and editing your contract, to getting your work equipment right for you.
We will answer all of your questions in a timely manner and help you understand the process better.
I can't/don't want to work from home, what if I want to work remotely with an employer?
There are many different ways to work remotely, not just working from your home. You can choose where you want to work based on what suits your lifestyle best. This includes working from coffee shops, libraries, or at a nearby co-working space. The most important thing is to find a way that works for you.
What type of contracts do you offer?
We offer two types of contracts: permanent and temporary contracts.

Permanent contracts are suitable for you if you're thinking of working 100% remotely. You can work anywhere you want, and still be able to earn a highly competitive salary without having to worry about legal or administrative processes.

Temporary contracts is meant for people looking for a temporary solution to start working with a company elsewhere while their travel documents are getting ready. We will help you navigate through the paperwork and make sure that everything is in order for you to start working immediately and get paid during the period preceding your departure
Will equipment be provided or do I need to supply my own?
Equipment is on us once your contract is signed and you're ready to start working remotely! You don't need to worry about office equipment, or internet connection.
I found a job outside of WeRebase, can I use your service to start working remotely?
Definitely! We support you to have a positive remote work experience whether you found the job on WeRebase or anywhere else! All you have to do is fill in the form available on the platform and we will proceed with drafting your contract.
How is payment handled?
We wire the salary you agreed on with your employer directly to your bank account in your local currency.
If I am applying to work in a country in which I need a visa to work in, do you also handle visa applications?
We don't handle the visa procedures. It is your employer who will make the necessary arrangements with you. WeRebase offers you the possibility to start working immediately while waiting for the finalization of the visa procedure, work permit, etc. This will also reassure your employer who needs you as soon as possible. Without this service you risk losing the job due to the delays in obtaining visas and the imminent need of your employer.
Will there be any additional costs to be retrieved from my salary?
No, there are no hidden costs. You will receive exactly the salary you agreed upon with the company you will start working for. The most important thing is that you get paid what you deserve. Our service fees are fully covered by the employer: $199/month.